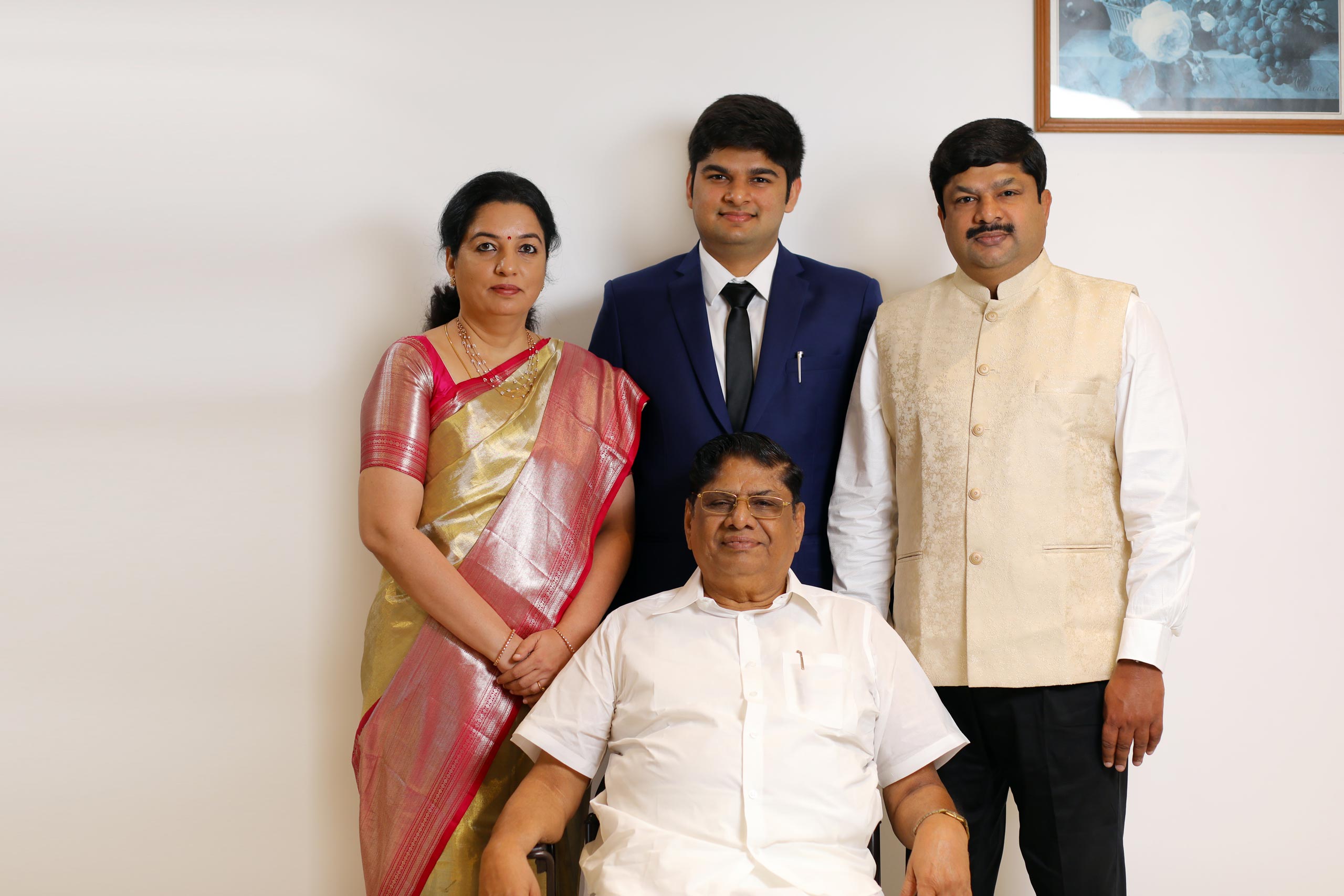 Board of Directors
Shri.Skm.Maeilanandhan, Chairman.
Dr.M.Chandrasekar, Managing Director.
Mrs.Shyamala Sharmili Chandrasekar, Director.
Mr.C.Pradeep Krishna, Executive Director.
SKM's founder, Padma Shree Thiru SKM Maeilanandhan, was born into a humble agrarian family. After high school, he began his career as a merchant owning a general store. His drive, enthusiasm, determination, and quest for success propelled him from the family vocation of agriculture to fertiliser distribution. Later, he diversified into poultry farming and became an agent for a reputed animal feed manufacturer. The severe outbreak of Aflatoxin (a deadly plant disease) in 1979 prompted Padma Shri Thiru SKM Maeilanandhan to enter the animal feed manufacturing business. He started SKM Animal Feeds and Foods (India) Private Limited in 1981 and built a feed manufacturing unit in Nanjaiuthukuli, a rural town in Erode, Tamilnadu. Thiru SKM Maeilanandhan pioneered the concept of modern marketing in rural areas successfully. He organised farmers' meetings to study and analyse problems in the market. SKM helped farmers in the preparation of project reports for obtaining financial assistance from banks and provided round-the-clock veterinary services. SKM also provided a twin advantage of collecting the eggs from farms at preannounced weekly rates, free of cost and adjusting the cost of the feed supplied. It was considered to be a modern barter system which was pioneered successfully. The company is a case study on the successful implementation of integrated rural marketing and its impact on rural growth. Long before the pundits of rural marketing could visualise its impact on the agrarian society, SKM was practising rural marketing, providing round-the-year profitable rural self-employment to farmers.