Welcome to SKM Animal
Feeds and Foods!
Started in 1983, SKM has come a long way to become the largest commercial feed manufacturer in South India.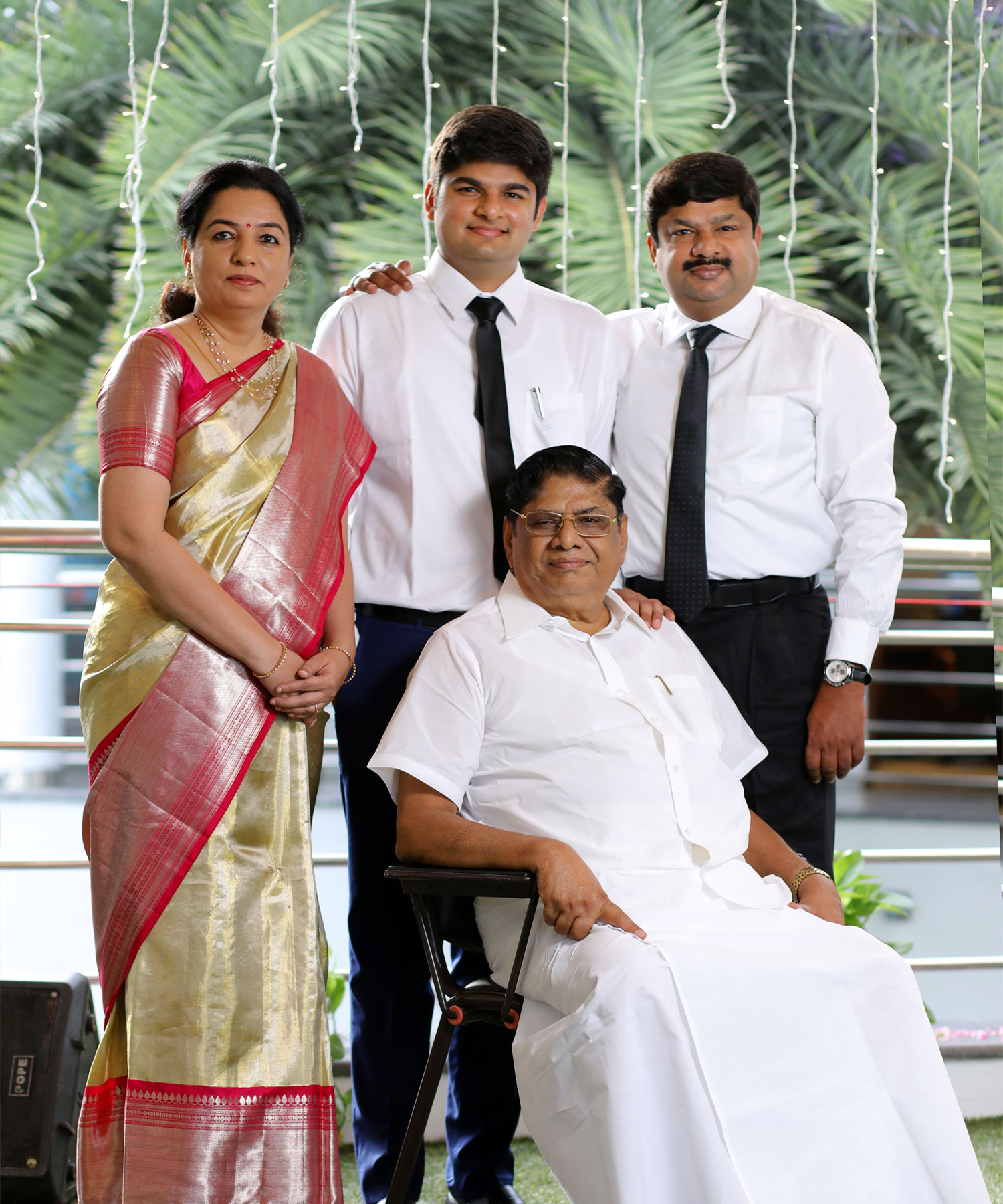 Welcome to SKM Animal Feeds and Foods!
The severe outbreak of Aflatoxin (a deadly plant disease) in 1979 prompted Padma Shri Thiru SKM Maeilanandhan to enter the animal feed manufacturing business. He started SKM Animal Feeds and Foods (India) Private Limited in 1981 and built a feed manufacturing unit in Nanjaiuthukuli, a rural town in Erode, Tamilnadu. The factory began its commercial production in 1983 with a production capacity of 36,000 MTS of animal feed per year. At present, the production capacity stands at 130,000 MTS per month.
With continuous improvement and innovation, SKM has occupied a pre-dominant position in the commercial cattle and poultry feed business in South India. In 2006, SKM backwards integrated and commenced an edible oil division. As a result, a range of oils (Refined Pure Rice Bran Oil, Coconut Oil, Gingelly Oil, Filtered and Refined Groundnut Oil, Sunflower Oil, Mustard Oil, and Pooja Oil) was launched under the brand name of PORNA. In 2010, SKM started an integration operation in South India. SKM currently has a complete integration operation with Grandparent, Parent, Hatchery, and Broiler facilities in South India. A state-of-the-art Chicken Processing Unit was started in 2015. All processed chicken products are marketed in domestic and international markets under the brand name PORNA CHICKEN.